Boost Your Job Search & Interview SkillsSM
The job search game has changed. Get ready for what's next.
Stay connected, competitive, and current in the workplace with these helpful resources and attend a Work and Jobs workshop near you.
February 28, 2018 03:16 PM
For more resources and information on work and jobs visit https://www.aarp.org/work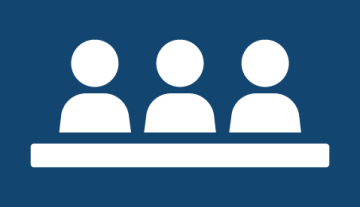 December 06, 2018 04:25 AM
Upload your resume to the new AARP Resume Advisor for a free expert review that includes objective feedback on the design, layout, and content of your resume.

What's next? More ways to learn
Take advantage of the many tools, tips and resources offered by AARP - at no cost to you.
AARP MONEY MAP
Get your finances back on track.
AARP JOB BOARD
Find opportunities for
experienced workers.
CORONAVIRUS RESOURCES
Helping to keep you informed.
Find more events and information in your local area
Choose State
Choose State
Alabama
Alaska
Arizona
Arkansas
California
Colorado
Connecticut
Delaware
District of Columbia
Florida
Georgia
Hawaii
Idaho
Illinois
Indiana
Iowa
Kansas
Kentucky
Louisiana
Maine
Maryland
Massachusetts
Michigan
Minnesota
Mississippi
Missouri
Montana
Nebraska
Nevada
New Hampshire
New Jersey
New Mexico
New York
North Carolina
North Dakota
Ohio
Oklahoma
Oregon
Pennsylvania
Rhode Island
South Carolina
South Dakota
Tennessee
Texas
Utah
Vermont
Virginia
Washington
West Virginia
Wisconsin
Wyoming