Keep learning more with our free interactive how-to videos!
Want to stay better connected with your loved ones? Interested in learning how to use technology to help shop for groceries or order a refill on your prescription? We're here to help. Our instructional how-to videos will help you do this--and more!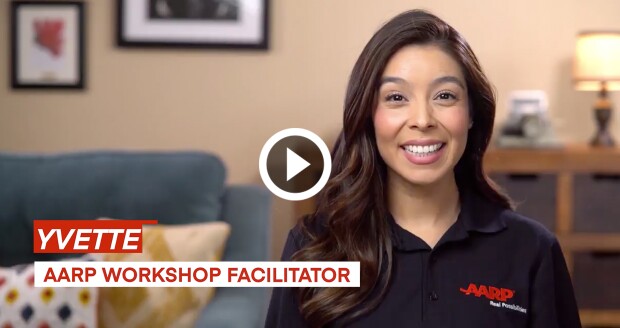 Explore these interactive videos we've picked out to help in your learning journey!
Staying Connected With Video Calling - FaceTime
Mantenerse conectados con videollamadas
Staying Active
Accessing Essentials: Groceries and Medications
Acceso a servicios esenciales: alimentación y medicamentos
Caregiving Apps & Tips
Beat Boredom: Use Technology for Entertainment
Explore the World Of Apps
Explorar el mundo de las apps
Staying in the Know
Texting Tips: Group Messaging
Discovering Podcasts
Classes for the Masses
What's next? More ways to learn
Take advantage of the many tools, tips and resources offered by AARP - at no cost to you.
AARP MONEY MAP
Get your finances back on track.
AARP JOB BOARD
Find opportunities for
experienced workers.
CORONAVIRUS RESOURCES
Helping to keep you informed.